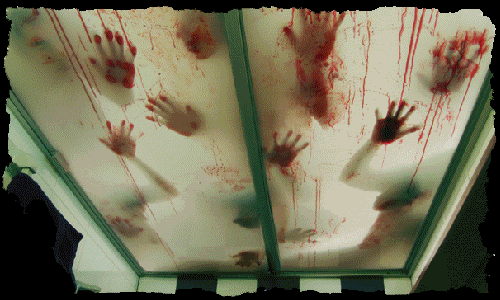 ''Im pretty annoyed this day. During the eliminations in quiz bee in our classroom, I came to interchanged the numbers, which lead to an incorrect answer (

Which should be correct

).
Well, school is boring today. Bad humpers, sex drives, and gawfick non-friends
. I'm totally annoyed today. After hearing numerous "bitter gourd" I was pissed off. I just spoke my mind

without

reprisal and fear. Plus Liezl is a a total crap.
I am that which everyone else on this atrocious classroom wants to be
. I am a select few, so why tell that I'm bitter to them? I am not trying to be a materialistic, selfish pirate gay slut that would whore them out. And I will never rant out for Xinia's opinion about me. Anyway what
egotistical and contradictory monologue grabbed them
by the ankles so profoundly?
Those times was nerve-wracking, plus I heard it from other people, not form their mouth.

I

wasn't

the one throwing clays to Liezl and I
am not a bed of roses and I am not afraid to face that fact. I would have probably be transferred, I hate my seating arrangement, everyday was a struggle.

During our English time, I asked our english teacher if "is providing" would fit the sentence. Why should she react like a shit? Blatantly she may have answered my question, not Mrs. Abarquez, and it wasn't right at all. If Mrs. Abarquez told me that it's correct, it's already correct and why would she reprimand and neglect it? I lost my control.

Past those grotesque and filthy norms, I think someone smiled at me on our way back to our school (During confession), but It seems like she's so white that I can't bluntly see her face, plus her cute glasses strucked me : ]



This for now, I'll be back later, 9:00 PM After my general rehearsal in figure ice skating.